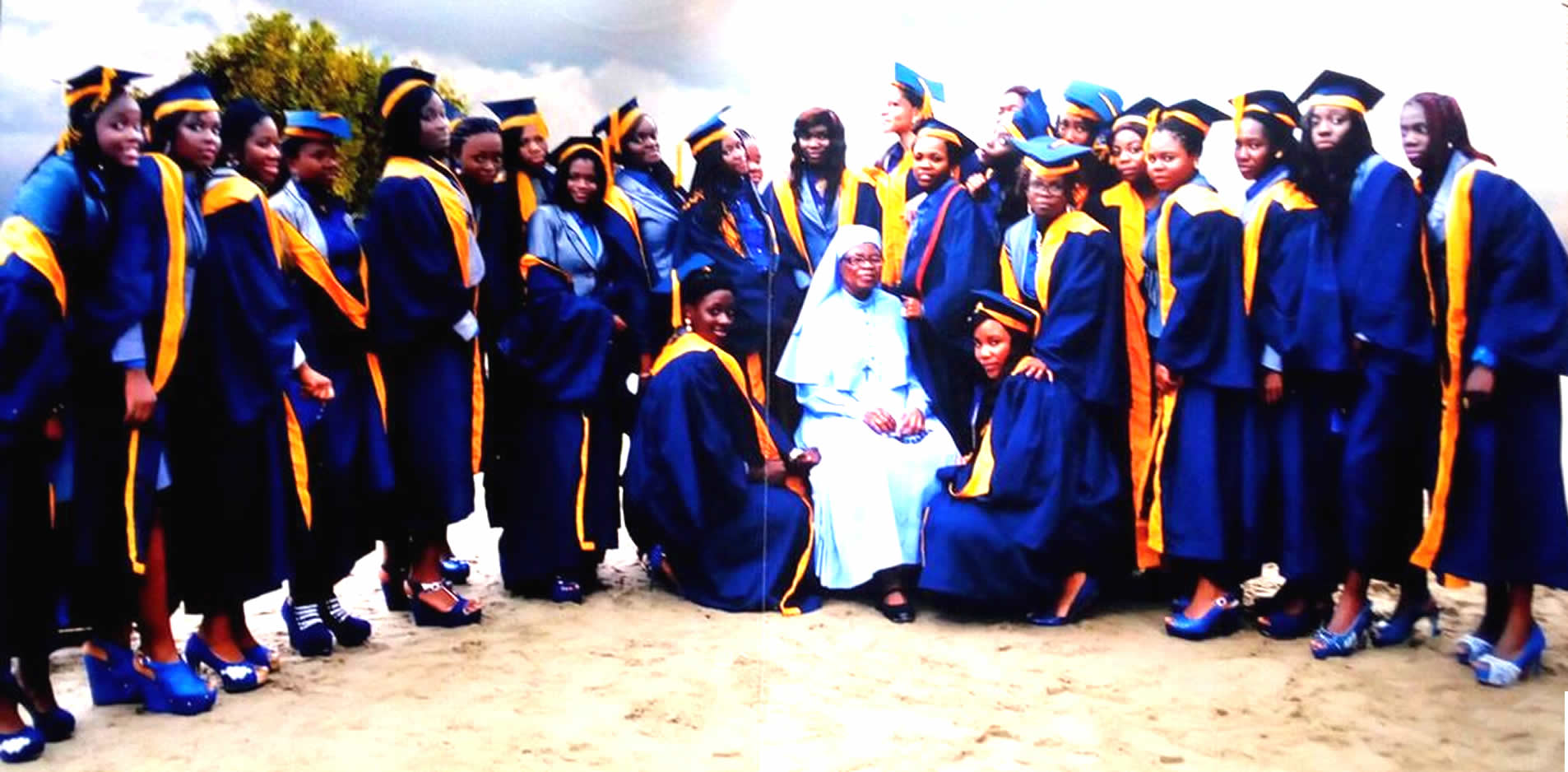 Mercy Girls' High School, Aleto, Eleme offers a stimulating environment aimed at producing a well rounded personality adequately prepared to conquer tomorrow's challenges.
The Catholic Church has always been known not only for the propagation of the gospel, but also great investment in education for human advancement. Mercy Girls' High School is a Catholic Institution owned and run by Daughters of Mary Mother of Mercy Congregation Founded by Bishop Anthony Gogo Nwedo (CSSP) in 1961. The school has its branches in all the geo-political zones in Nigeria and the Federal Capital Territory Abuja Mercy Girls' High School Aleto, Eleme was established in September 2009. The school is headed by amiable and ebullient Rev. Sister Natalia Amadi. It is a good Catholic institution ultimately aimed at grooming morally, academically and socially balanced girls and probably future mothers that will positively affect our society. The school started with just fifty seven (57) students and twenty members of staff, both academic and non-academic staff.
The school is exclusively boarding, equipped with modern learning facilities, standard and up-to-date laboratories, technical workshop, catering centre, sporting facilities, computer laboratory etc. We have made some giant strides academically since inception. We have recorded ninety-nine (99%) percent success in Junior Secondary School Examination. In 2014, we came top in the Zonal level of the spelling Bee Competition organized by Rotary Club of Trans –Amadi, River State. We have participated and came out successful in both quiz and debate competitions outside the State. We have also exposed the Students, through excursions and workshops, in different disciplines. The school graduated her first set of students in 2015.
Our Curriculum is designed to ensure that students fit in easily into any educational and work environment abroad. Our team of qualified and experienced teachers discharge their duties with a sense of determination to develop each student's individual capability paying special attention to his/her needs.
Junior Academy
The Junior Academy caters for the first 3 years of Secondary Education
Senior Academy
The Senior Academy has duration of 3 years preparing students for tertiary education both academically and morally.